April 2000
In April of 2000 I wrote America's Most Wanted asking their help with this case. I gave them all the details I had at that time. Here is the letter in which they sent me back. Just click the image to enlarge it.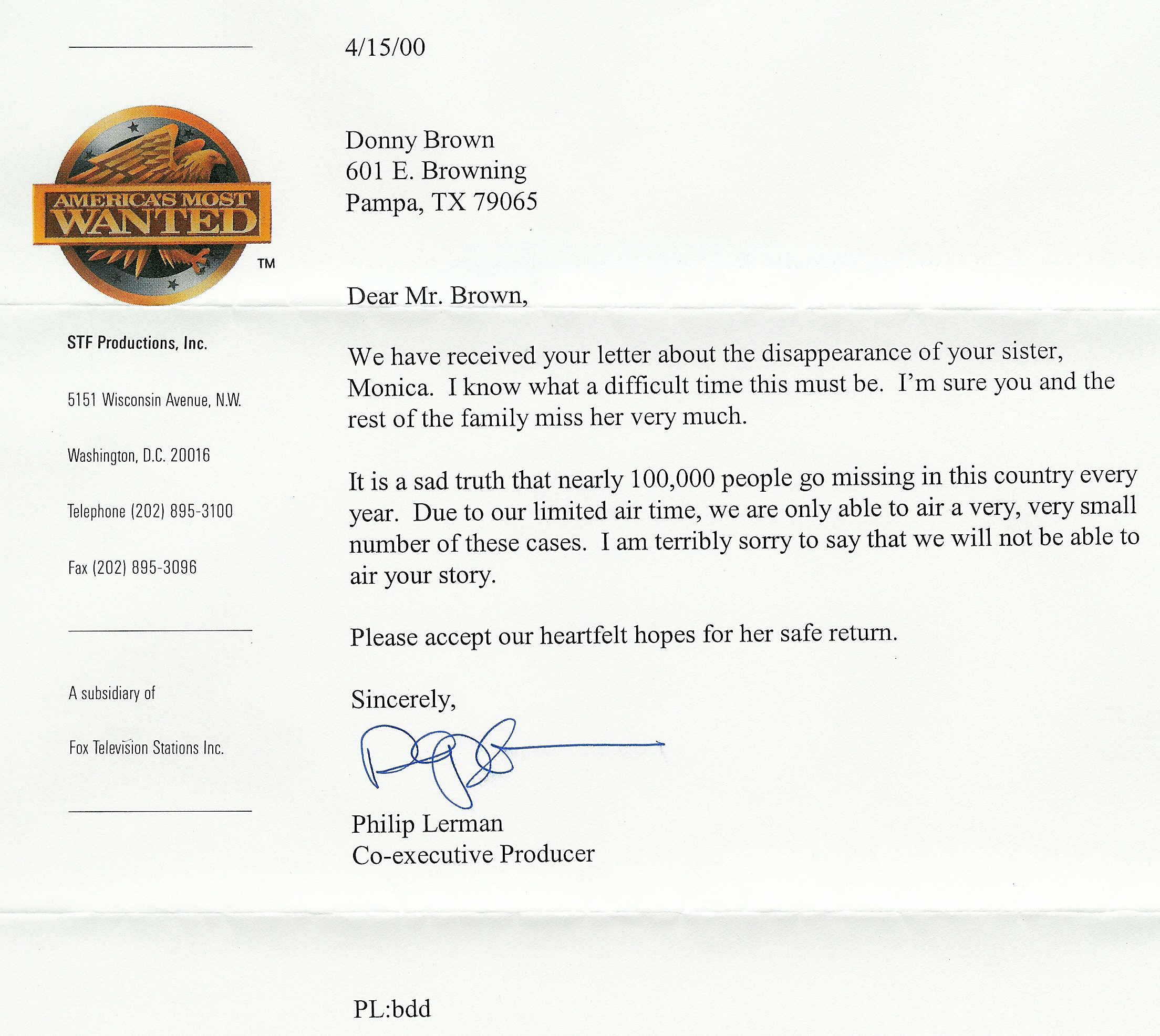 You can imagine how I felt after getting the letter. Considering within a few weeks I saw them run a missing person case on their program.

In January 2005 the Find Monica Foundation was formed. Since that time over 400 missing person cases have been added to the missing person database. We add to the list daily. We feature cases both weekly and monthly. We have been involved in several events and are planning a few programs that will be on going programs. Please take a few minutes to look over the Foundation web site at http://www.findmonica.org.

Thanks to The Original Laci Peterson Ribbon Maker Gina, we are very proud and excited to announce that Monica's Official Ribbon Tribute will be starting on August 1, 2005.

PLEASE, if you would like one of Monica's beautiful ribbons to wear and show your support, all you have to do is send a $0.49 Self Addressed Stamped Envelope to:

Remember Monica Tribute
c/o The Ribbonmakers
923 Keiko Street
Los Banos, California 93635

Donny will also have ribbons, so you may contact him also. Please join us all by wearing one of these beautiful ribbons in honor of Monica, and thank Gina and all her Ribbonmakers for making this tribute possible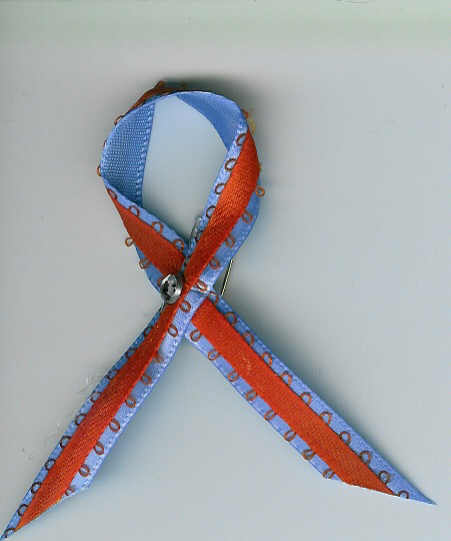 See the NASCAR Southwest Series Photos here